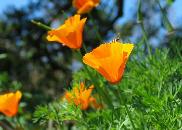 Welcome To The Fairhills Property Owners Association (FPOA)
The principal purpose of the FPOA is to inform and represent its membership with respect to matters which have a material effect on the quality of life and the value of property within the Fairhills area.

We welcome you to this wonderful community. Your FPOA membership and feedback participation ensures timely information is carefully circulated to homeowners and lives are better protected.

Warmest Wishes, F.M. Smart, President